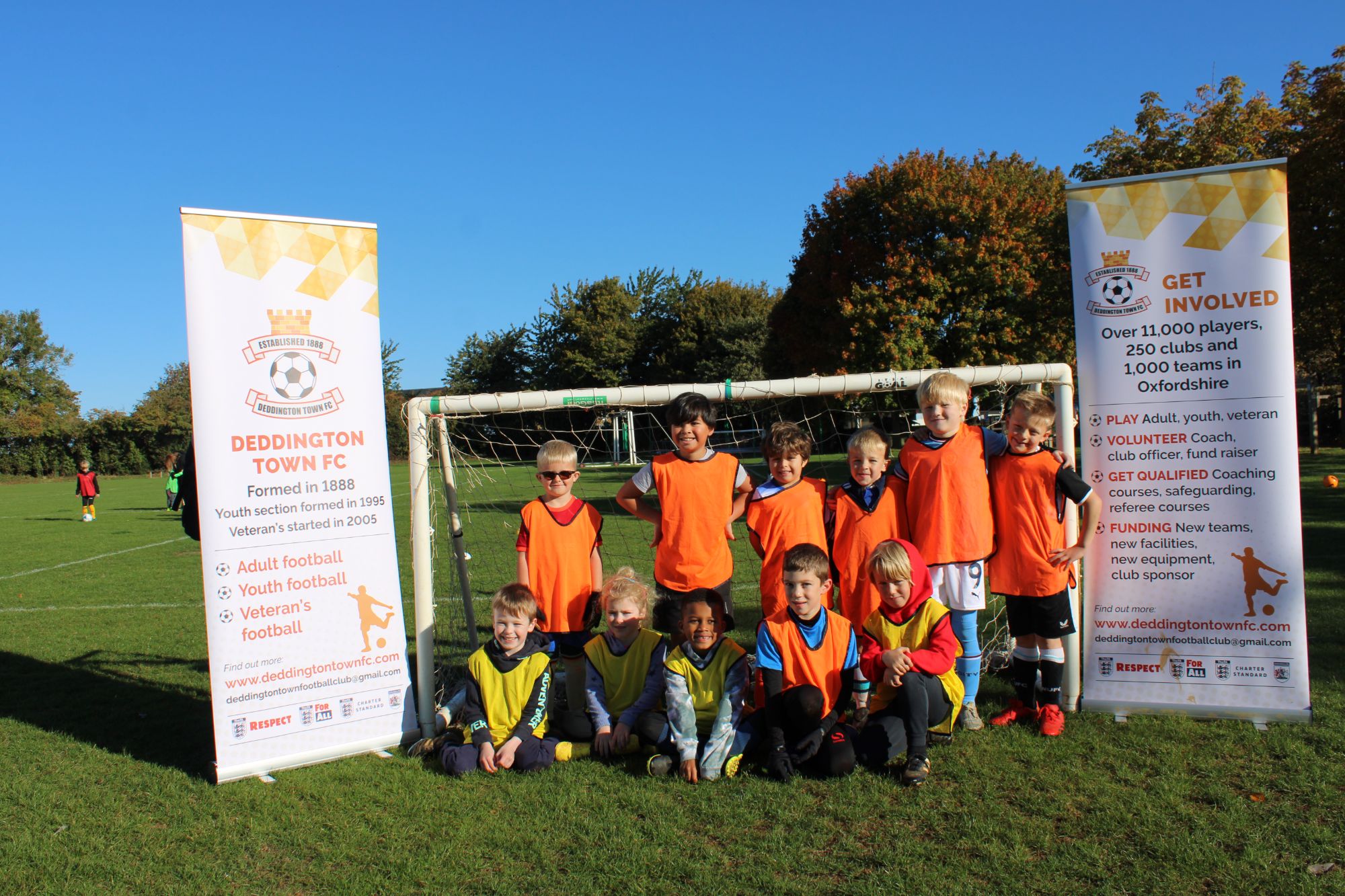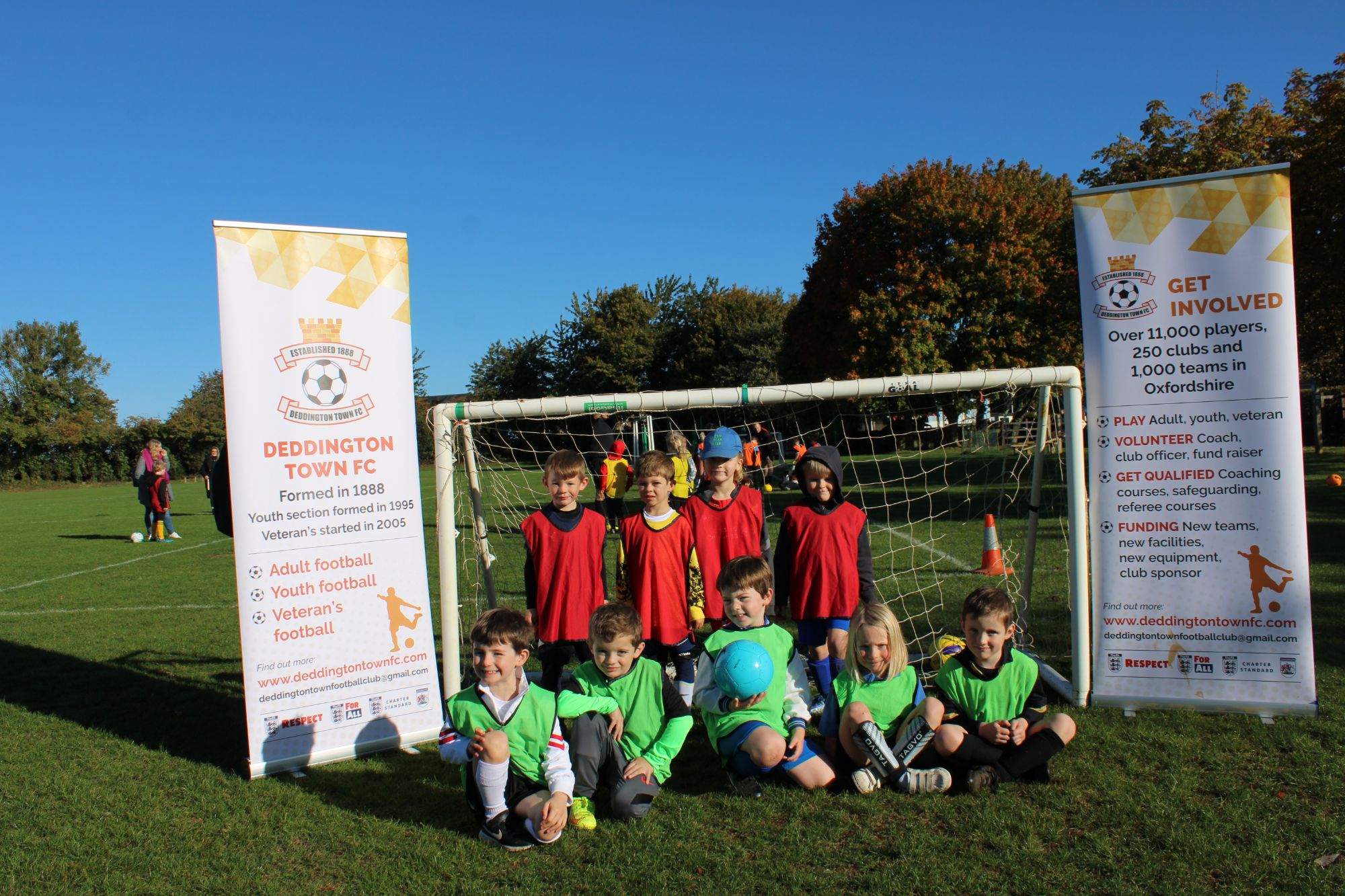 Manager - Roger Sykes Email: [email protected]
Tel:07899 914425 or 01869 205258
Coaches: U7 - Alex Damm, Roger Sykes
Coaches: U6 - Darren Smith, Ben Armitage, Lewis Mitchell
Welcome
Welcome to the 2023/24 season and we have 22 players signed up from year 2 and year 1 school years as Under 7s and Under 6s. We are now at capacity for the 2023/24 season for U7s and U6s and we have a waiting list too. Places may be available from March 2024.
The 2023-24 season – what is involved
For the 2023-24 season the training is designed to introduce players to football, and develop their confidence and skills. This is all played in a no-pressure, friendly and fun and enjoyable setting. Each week we will have warm-up sessions, followed by small-sided games to develop skills, and then 5-a-side matches at the end to develop players technique and confidence.
Training takes place on Saturdays between 09.45 and 11.00 between 2 September 2023 and 27 April 2024 at the Windmill Community Centre in Deddington.
Players need to bring boots, shin pads and a drink each week. Parents are encouraged to support their children to develop their skills, and encourage players to practice what they have learned during the week.
All children must have a responsible adult present during each of the training sessions in case of injury or any other issue.
If you are a parent who wants to get involved in football coaching, then there are opportunities for this and for you to take your FA Introduction to Football Coaching course (paid for by the club).